Personal Coaching

with Robert Rudelic, B.S., N.M.T., M.E.S.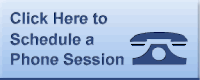 Sessions are approximately 60 minutes long
Sessions conducted by phone, FaceTime, Skype, or Zoom
---
"Get clear! Get unstuck! Get results! I help you get out of your own way and let yourself through by eliminating what's holding you back – be empowered and confidently get what you want and achieve your goals!"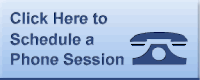 What can working with me do for you?
As your Coach, I will help you determine what is most important to you, what you want, and together we'll design a personalized plan — plus I give you the tools to help you achieve it!
Individually Designed Programs Are A Step-By-Step Progressive Process
Your Commitment To 10 Coaching Sessions Is Essential To Get The Best Outcome.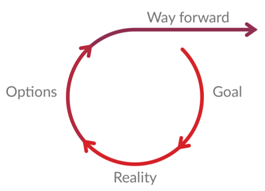 All Programs are Individually Designed and Each Session Builds on The Next. Each Session is 1 Hour.
The Following is an Example of the Coaching Process. Your Sessions Will Be Customized to Meet Your Specific Needs.

Session 1: Getting started – We'll assess where you are now physically, emotionally, and mentally and what your goals are. I'll help you discover what it is that's keeping you stuck.
Result — Once you know this you will be able to determine what might not be working for you—and then be able to apply the tools and exercises I will begin teaching you that will unleash those blocks to be on a path to start moving forward with a fresh perspective.

Session 2: I'll help you eliminate any obstacles or blocks that stand in your way
Result — By evaluating your limiting influences and addressing the obstacles standing between you and your goals, facing obstacles head-on will get you on a path to tapping into your strengths.

Session 3: I'll help you develop strategic actions to help you move forward
Result — These incredibly powerful strategies will teach you how to move forward and keep progressing and advancing toward the next steps with confidence and certainty. We'll begin to install a daily habit that will develop self-discipline and keep you on track. These habits will build consistency and confidence as you progress.
Session 4: I'll help you eliminate limiting beliefs and break the old pattern of self-doubt
Result — Breaking through and getting rid of that destructive inner voice that perpetuates self-doubt, and by defeating that monster in your head you will then be free to make changes and keep going on the right path.

Session 5: I'll help you learn new skills to capitalize on your strengths and to overcome weaknesses
Result — Feeling empowered and self-reliant boosts productivity and will help you achieve greater personal and professional success.

Session 6: I'll help you leverage your new found observational skills
Result — We'll look at other areas of your life that may be holding you back from attaining your goals such as diet, exercise, relationships, work, etc. We'll look for other ways beyond executing your plan to enhance the attributes you already have and develop new ones you'll need moving forward.

Session 7: You will now be aware of your unconscious sabotage patterns and know how to defeat them
Result — You will make the commitment to your plan of action. You will be able to identify your major self-sabotage mechanisms and start eliminating them one by one with the tools you've learned. In doing this, you will develop the emotional resilience needed to keep going when things don't go as planned.

Session 8: You will have a new empowering practice resulting in more control in all areas of your life
Result — Check in time. Reassess your plan. Look at what's working and what's not and make adjustments to the plan or to how you're using the tools to address issues that have come up. This is a very important step as you continue to develop. New issues will come up and these opportunities to make adjustments will further your progress and personal growth.

Session 9: You will be committed, inspired, motivated and emotionally resilient
Result — You will be able to quickly shift any negative thoughts or reaction to a stimulus and respond to it being fully in control.

Session 10: You will feel self-assured, decisive and have the mind-set to excel in anything you choose to do
Result — To be emotionally composed and resilient will become your biggest asset throughout your life!
---
Please read the Terms and Conditions below for important information about the ten pre-paid coaching session package.
Pricing
Single Sessions $350.00
Pre-Paid
10 Coaching Sessions $2,500.00
Terms and Conditions
Each session is approximately 1 hour long. The highly discounted pre-paid rate includes access to Robert Rudelic via text for short check-ins Monday through Friday 9 am to 5 pm Pacific time to answer questions. The pre-paid sessions do not expire, are transferable, and non-refundable. Changes to scheduled appointments must be made at least 24 hours in advance. You will be charged for any missed appointments.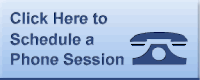 Coaching Testimonials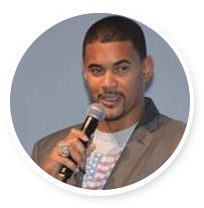 Ryan Harris – NFL Veteran, All-Pro Honors, Super Bowl 50 Winner
"I've been using Robert's PowerTapping technique my entire career. It's a great tool that's helped me perform in very high stress and important situations throughout my career. I defiantly recommend PowerTapping to anyone looking for an extra advantage in their performance – they WILL see results!"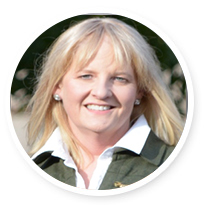 Laurie Daniels – Equestrian and Business Professional
"Robert's program is life changing and I recommend it for anyone with self-confidence issues – doubt in themselves to achieve their goals, ideals or desires, dealing with physical issues, anything that they allow themselves to be limited by or unable to manage. Anyone living a fear based life and not able to reach their full potential, or seeming to hit a block. Robert's program can change all that!"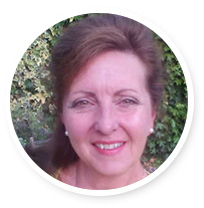 Denise Glassman – Business Owner
"Thank you Robert for your generosity! I had a grueling, but necessary session with a marriage counselor and she helped to delineate the overall landscape of my marriage relationship. We won't be needing her help any further thanks to you and your coaching methods. I needed to kick my performance into high gear and was looking for something more effective. Thank you, thank you!"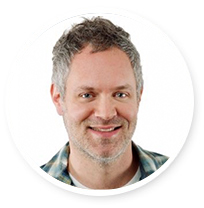 Parker Moore – Graphic Artist
"When Robert introduced me to his coaching protocol, I was initially skeptical but figured it couldn't hurt to give it a shot. The process was simple, quick, and frankly not very intense at all. What was surprising is how this simple process did uncover some deep emotions and issues that weren't revealed until immediately after working with him. There was also a sense of real connection and progression through the issues. I found Robert's work to be a very positive and immediate experience, particularly in comparison to more traditional therapy."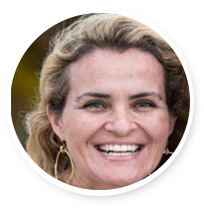 Pat Boyle – Self-Employed Entrepreneur
"Robert – thank you for your coaching. In our last session, everything you touched upon was right on the money and I was aware of those things; knowing I was angry with myself for not knowing how to let go. It was good to be acknowledged by someone in authority, such as yourself. I will continue using what you've taught me… I believe in what you're teaching. Thank you."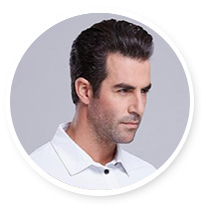 Mike Ambrose – Professional Golf Instructor
"I am a professional golf instructor, and after following the program that Robert tailored to meet my needs, my performance as a golfer has improved dramatically. I've passed on to my students what I have learned from Robert and they have also benefited. Thanks to Robert I haven't missed a round of golf in a year. Robert is uniquely qualified to help athletes at all levels."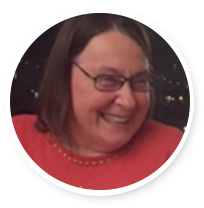 Sylvia Richmond – Gladstone Institute
"I've been working with Robert on my weight problem. As usual, I would lose 10 pounds, and gain 15. The roller coaster has been ongoing since my childhood. Robert has been able to help me focus on some of the emotional stumbling blocks that have been interfering with my losing weight. With just a few questions he figured out where the problem areas are so we went to work on them. I have lost 34 pounds and I continue to want to lose after 4 months. Usually, by the end of one month it was too much work and I would give up. Even though I still encounter roadblocks, we work on them together and it's onward and downward with the weight!"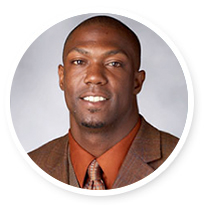 Marcus Knight – NFL
"With Robert's coaching I don't waste time thinking negative thoughts, I'm out there concentrating on how to achieve the goals I've set for myself."